September, 2022
Nara Space Announces Launch Agreements for SpaceX Falcon 9 via Exolaunch for Observer-1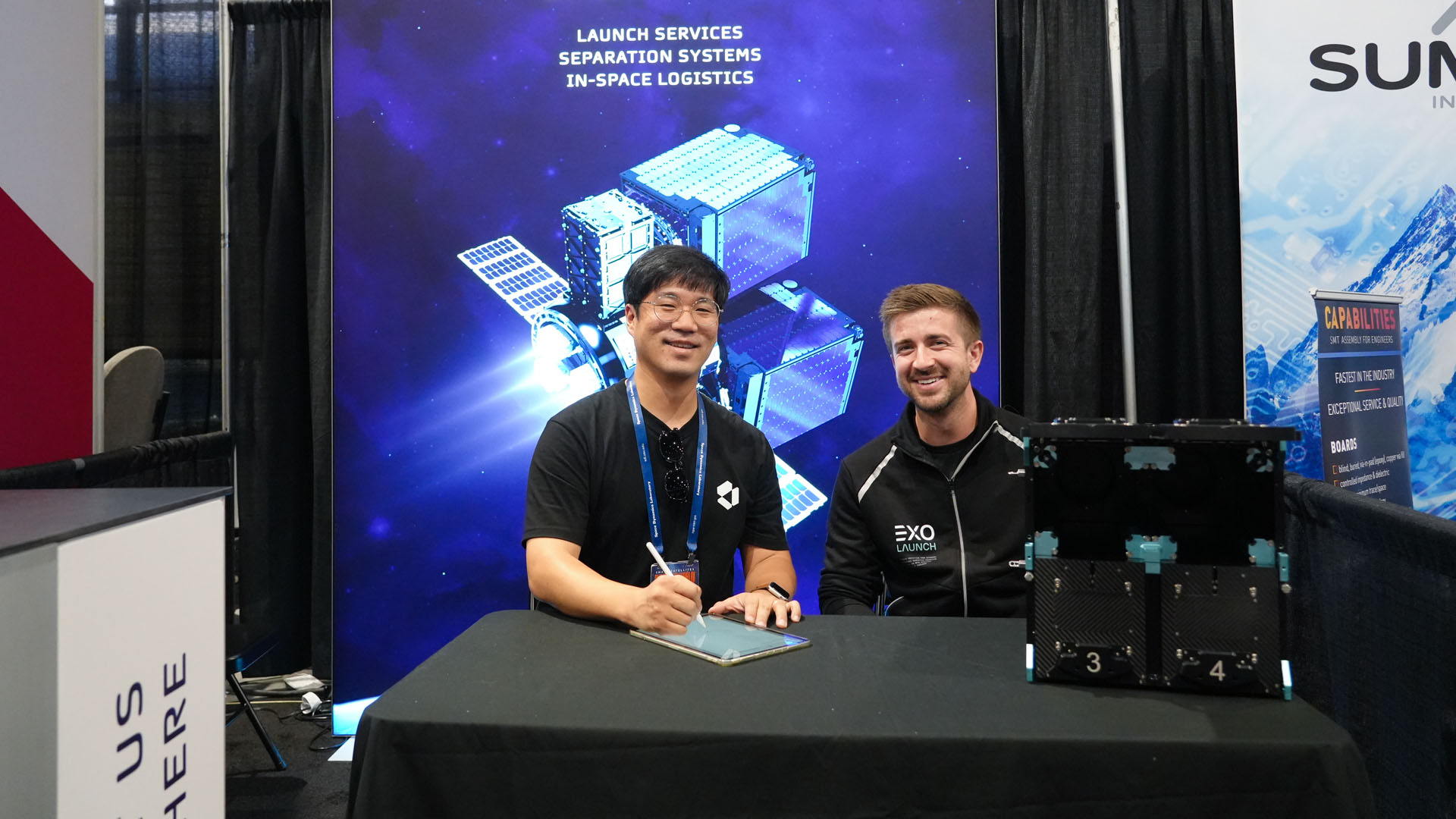 LAUNCH AGREEMENT SIGNING BETWEEN NARA SPACE AND EXOLAUNCH
CREDIT: NARA SPACE
South Korea-based Nara Space, building nanosatellite constellations and providing satellite data utilization services, has selected Exolaunch, a global provider of launch, deployment and integration services for small satellites, to send their first standard nanosatellite Observer-1 into orbit via Falcon 9 in 2023.
Observer-1 is a 16U satellite and its primary mission is earth observation via seven bands from 450 to 900nm. Starting from the first launch next year, the company plans to launch a fleet of 96 satellites within five years.
Jungkyu Lee, Director of Satellite Development at Nara Space says, "Exolaunch was considered as our launch partner from the first place as it almost exclusively possessed the 16U POD heritage and provided fast and reliable service at a competitive price."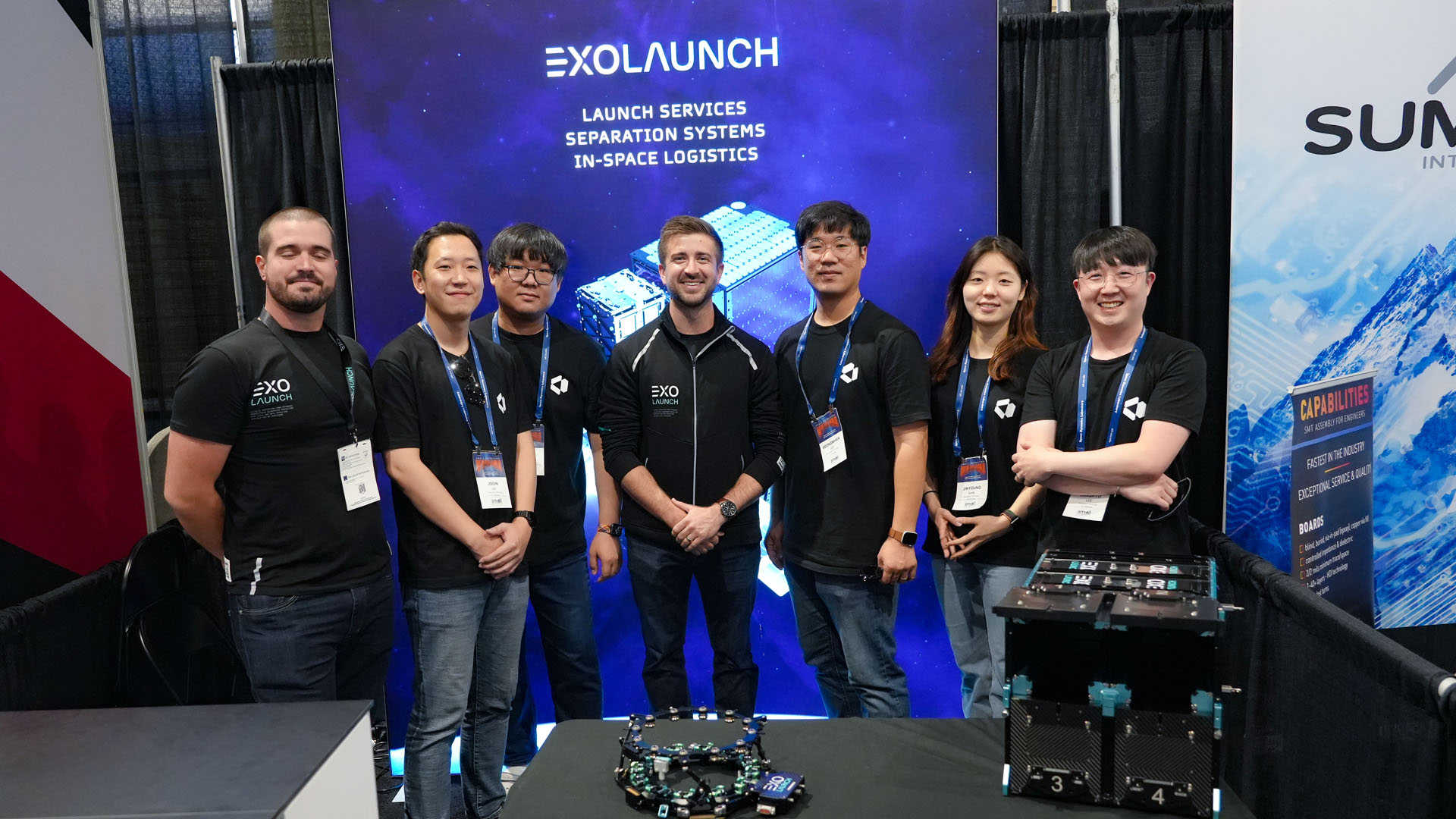 NARA SPACE AND EXOLAUNCH TEAMS
CREDIT: NARA SPACE
Exolaunch, through its multi-launch agreement with SpaceX, is set to oversee all launch planning, mission management, environmental testing, transit to launch site, Falcon 9 satellite integration and in-space deployment services. Observer-1 will be integrated and deployed via Exolaunch's industry-leading 16U EXOpod Nova deployer.
"From the very start, our partnership with Nara Space has been very smooth, combining Exolaunch's history of reliability and responsiveness with Nara Space's agility and leadership in the growing South Korean NewSpace economy," says Kier Fortier, Director of Launch at Exolaunch USA. "Exolaunch remains the world's only integrator with the unique expertise of launching 16U satellites. Nara Space will launch in our latest EXOpod Nova deployer, which accommodates the highest payload mass and volume per satellite in the industry. We are thrilled to provide our tailored launch services for Observer-1 through our multi-launch agreement with SpaceX under their popular and reliable smallsat rideshare program."
About Nara Space
Nara Space, founded in 2015, is building nanosatellite constellations and providing satellite data utilization services to help customers access up-to-date satellite imagery and gain insights in the areas of environmental assessment, disaster monitoring, urban planning, sustainable farming, ship detection, etc.
The company will soon open a beta service for Earthpaper, a comprehensive web-hosted satellite image platform that allows customers to search and purchase satellite images over any preferred region or location on the earth. Once the Observers, Nara Space's own satellites, are successfully operated within a few years, the platform will provide near-real-time access to customized satellite imagery. Nara Space also developed its own Super Resolution (SR) algorithm which can increase the spatial resolution of satellite images by up to three times. With this technology, the company is aiming to upgrade Observer-1's GSD by 0.5m whose native GSD is 1.5m. Customers can test and utilize Nara Spaces SR algorithm on Earthpaper.
About Exolaunch
Exolaunch (Germany, USA) is a global leader in rideshare launch, integration, deployment, in-space logistics services and products for the NewSpace industry. With a decade of flight heritage and 230+ satellites launched over 16 missions via various global launch vehicles, Exolaunch leverages keen industry insight to develop tailored one-stop solutions to meet customer needs and address market trends. Exolaunch fulfils launch contracts for NewSpace leaders, the world's most innovative startups, research institutions, government organizations and various space agencies. The company also manufactures its own flight-proven and industry-leading small satellite deployers and develops a line of environmentally friendly orbital transfer vehicles (OTVs), known as Reliant, for last-mile satellite delivery, in-space logistics and space debris removal. Exolaunch is committed to make orbit accessible to all and to promote the safe, sustainable and responsible use of space.
For more information, please visit: www.exolaunch.com or get in touch at info@exolaunch.com
Subscribe to follow our latest news, updates and innovations as they happen
Ready to go
to space?
Let's chat. Get in touch and we'll be with you shortly.