integration services
We adapt any satellite to any launch vehicle via our industry-leading hardware solutions and separation systems, ensuring your seamless and successful launch campaign
launch hardware
A NEW FRONTIER OF TECHNOLOGY
Exolaunch's iconic deployment solutions ensure your mission succeeds without a hitch, regardless of your satellite or launch vehicle. Our space-proven hardware carries a flawless flight heritage of hundreds of deployed satellites, with hundreds more on the horizon.
We are not content to rest on our laurels however, and are constantly expanding the limits of our solutions, granting our customers access to an ever-widening array of use cases.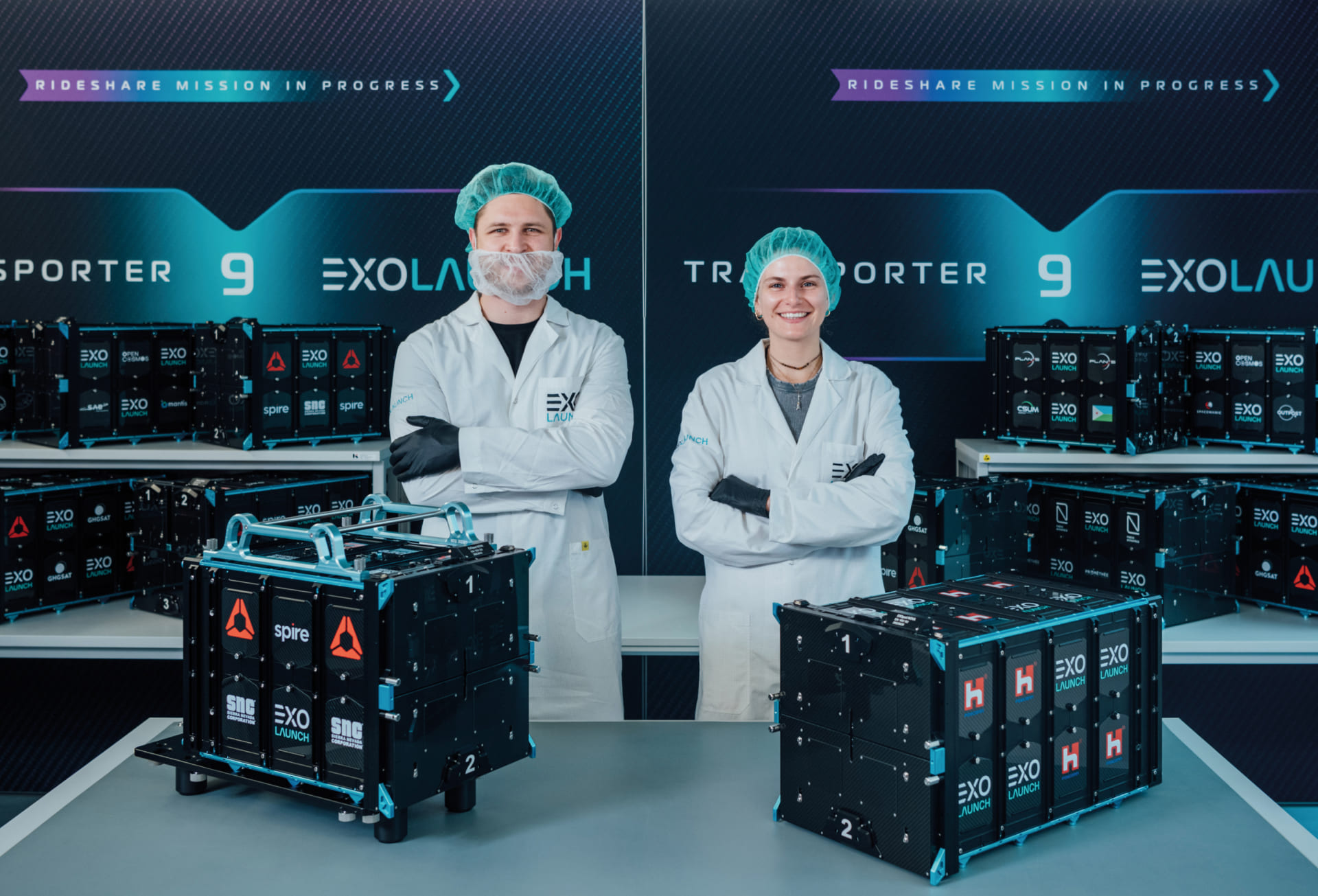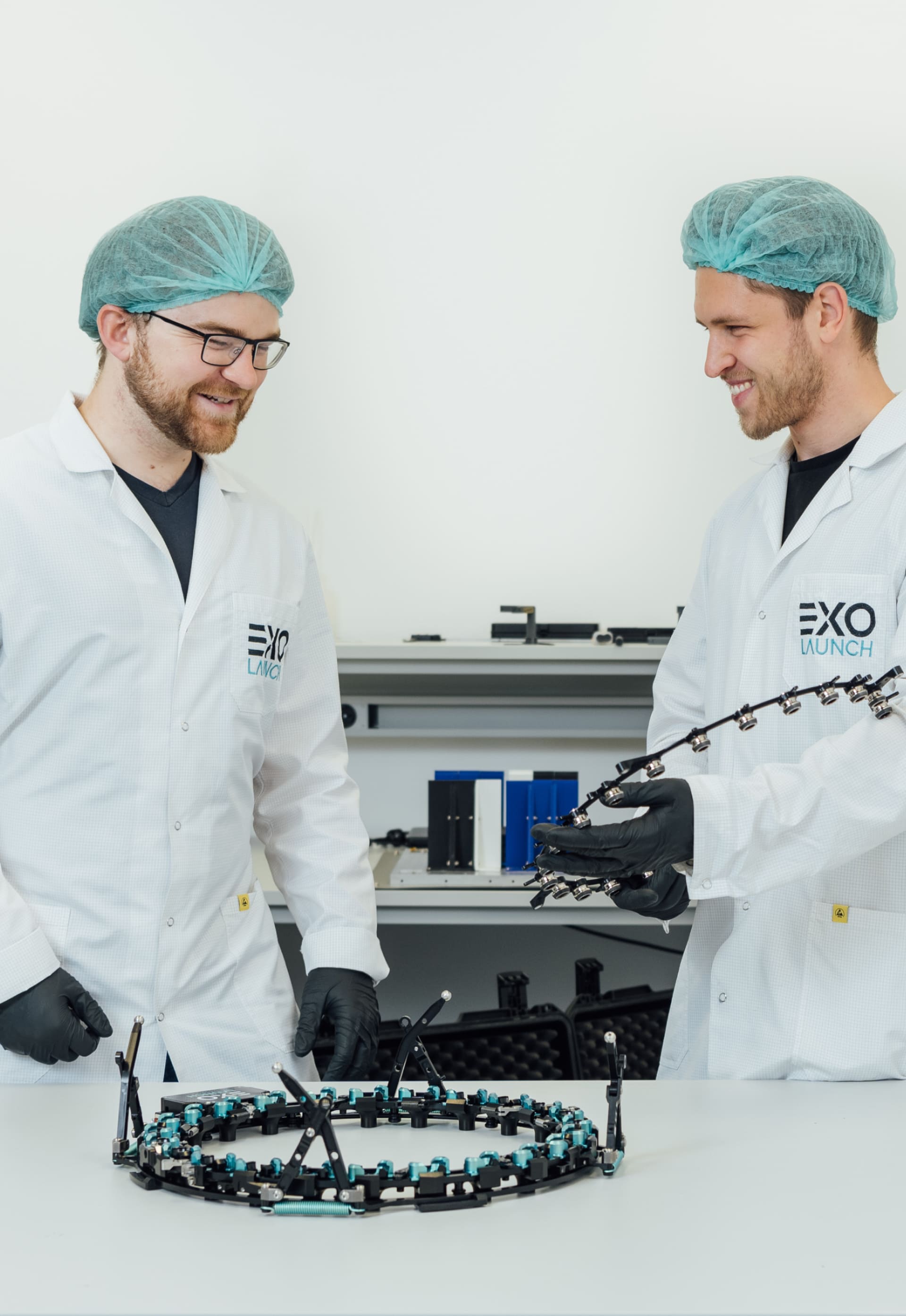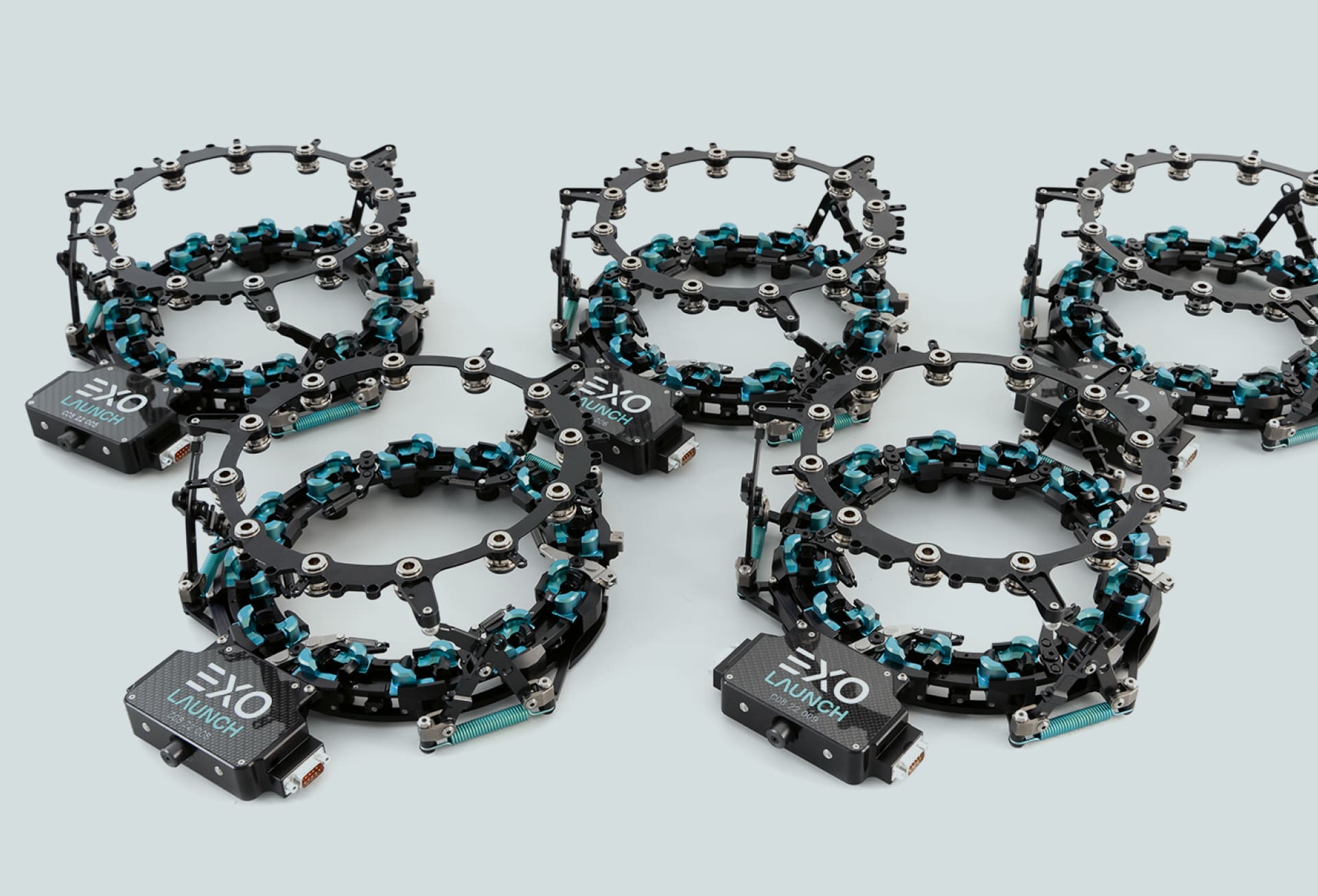 integration services
Getting You on board
The NewSpace industry knows no bounds. Filled with complex and exciting missions, hardware, launch vehicles and requirements, we are what ties it all together.
We leverage our vast experience and expertise to integrate any satellite to any launch vehicle, ensuring your seamless and successful launch campaign.
ENVIRONMENTAL TESTING
ENSURING YOU MAKE THE GRADE
We support our customers with test campaign planning and testing at our certified test facility in Berlin. Save on costs and accelerate your mission schedule by delegating these essential steps to Exolaunch.
We draft the optimal test plan for your satellites based on their design, mission parameters and launch vehicle. Payloads can be optimized for a single launch for maximum efficiency or spread over multiple launches for maximum flexibility.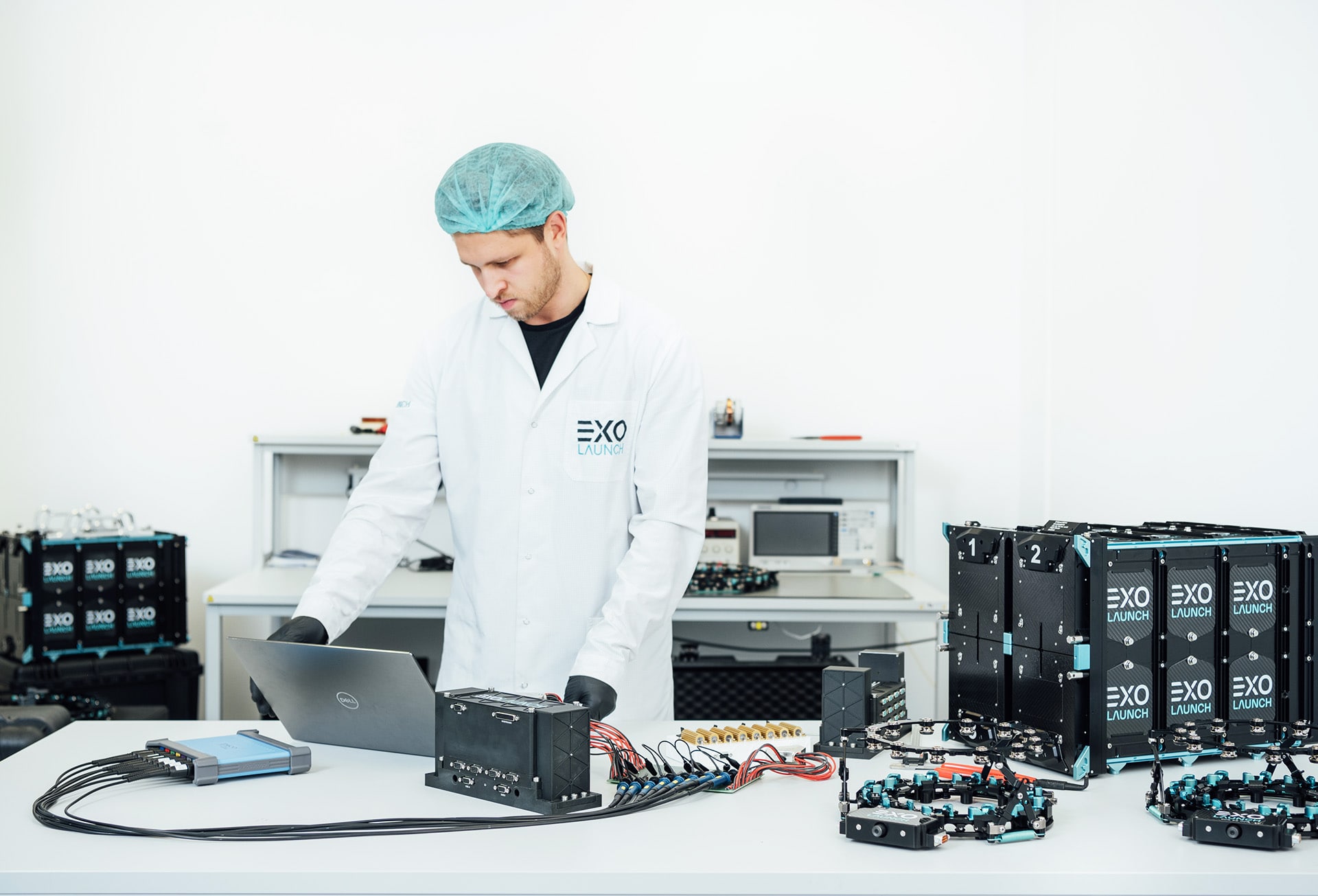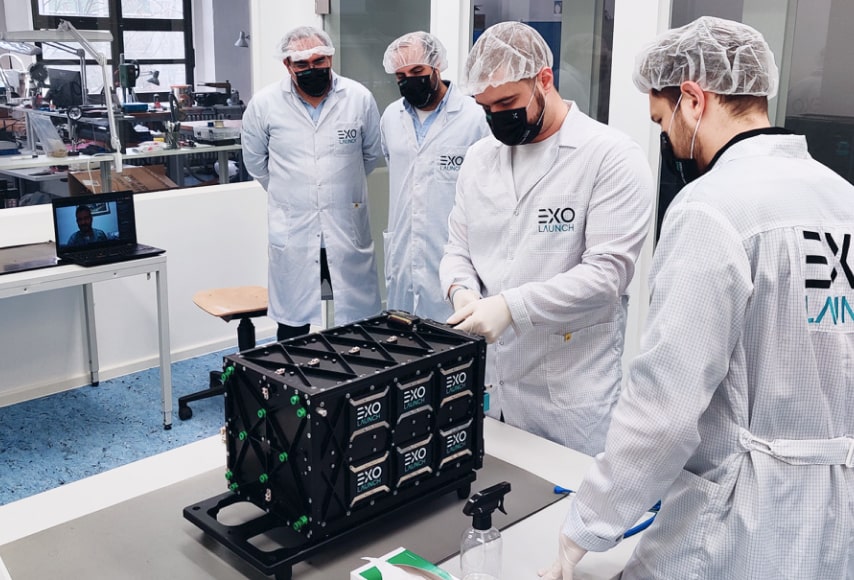 Testpod guide
Environmental test profiles & types
Vibration Testing
A full range of mechanical vibration tests to cover all qualification, protoflight and acceptance requirements for all launch vehicles.
Qualification & Acceptance Tests
Whether to qualify your design as flight-ready or to screen for workmanship flaws, verification is the name of the game. Launch easy knowing our test processes have confirmed your satellites are ready for orbit.
Test Profiles Design
We help develop your individualized test plan through finite element method (FEM) analysis/modeling assistance, assessing test requirements and adjusting test profiles.
Support Hardware & Fixtures
We provide Exolaunch TestPods, CarboNIX simulators and other test fixtures to facilitate and improve the accuracy of your test campaign.
Made in Germany
Top-quality Process Management
We combine the German tradition of precision engineering and strict industrial standards with NewSpace's agile planning and short lead times
Launch campaigns
EXPERTLY PLANNED
You have a satellite. You know its functions and mission. You just need to get it into orbit. That's our job.
We handle your entire launch campaign from end to end, including all launch planning, mission management, environmental testing, launch site transit, integration with the launch vehicle and deployment. We pass the reins back to you when your satellite activates in orbit.