May, 2022
Exolaunch Preps for Biggest Launch Yet With SpaceX Transporter-5 Mission
Exolaunch has successfully completed the payload integration campaign with Falcon 9 at Cape Canaveral, marking Transporter-5 as its fifth rideshare mission in the SpaceX SmallSat Rideshare Program.

Transporter-5 carries Exolaunch's biggest mission to date, with more than 20 satellites from new and repeat customers, including Spire Global, Satellogic, NanoAvionics, ICEYE, Omnispace, Thales Alenia Space, Satlantis, EnduroSat and Plan-S, among others.

Making its debut, EXOpod Nova is the Exolaunch's latest in cubesat deployment technology, greatly expanding cubesat customer volume and mass capability.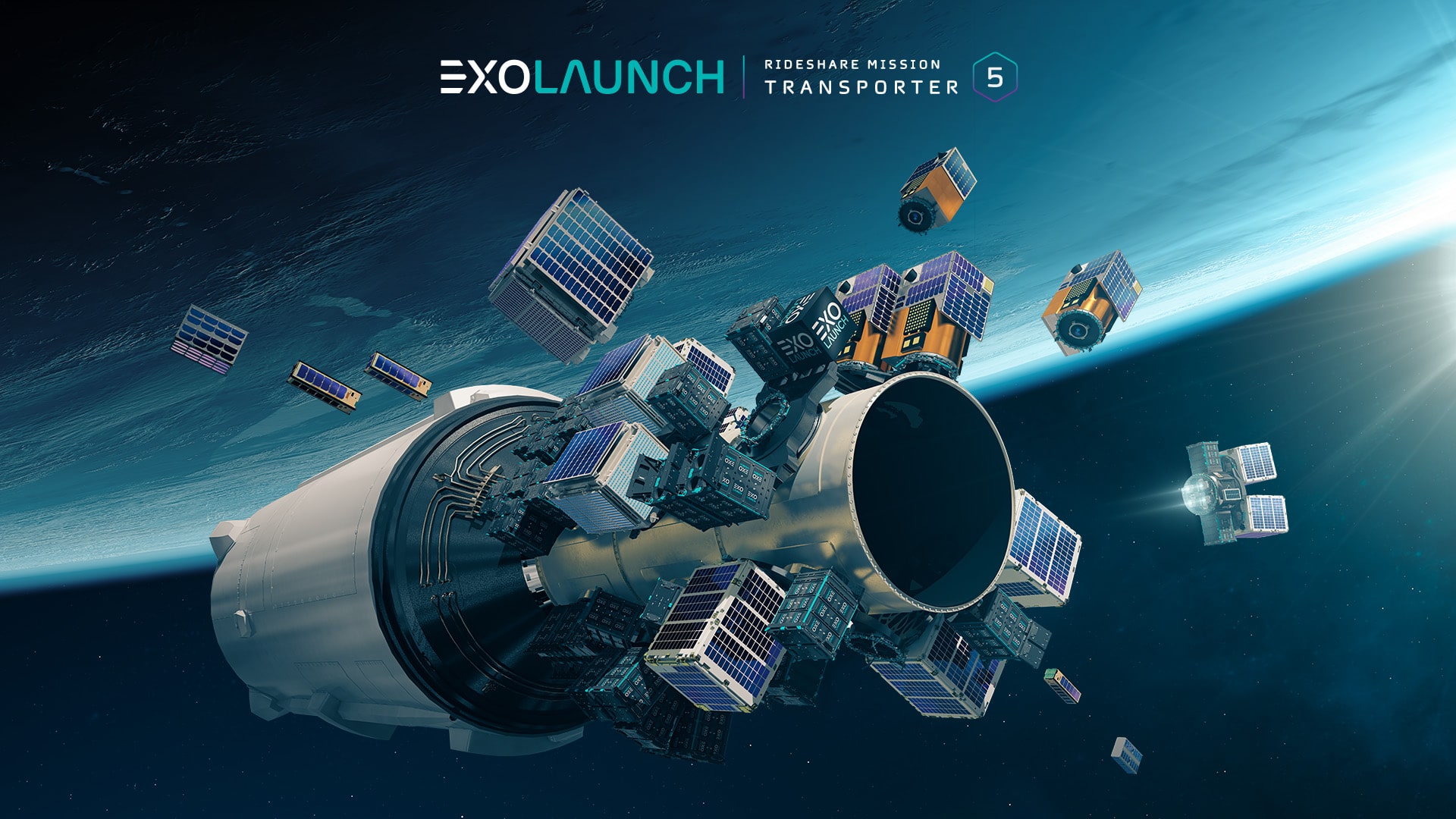 IMAGE CREDITS © EXOLAUNCH
Cape Canaveral, Florida, USA – May 25, 2022 - In its fifth rideshare mission with SpaceX and sixteenth mission in total, Exolaunch, a global provider of launch, in-space logistics and deployment services, completed its most demanding integration with more than 1500 kg of payload mass across 20+ satellites for its international customers from 11 countries and three continents. Exolaunch's customer satellites weighing 100+ kg and cubesats ranging up to 16U will fly on operated by the SpaceX Transporter-5 mission scheduled for launch this month from Cape Canaveral in Florida.
IMAGE CREDITS © SPACEX
Following the successful debut flight of the Exolaunch's novel CarboNIX 8-inch separation system for microsatellites on Transporter-4, this launch marks the premiere for EXOpod Nova, company's latest technology for optimized cubesat deployment.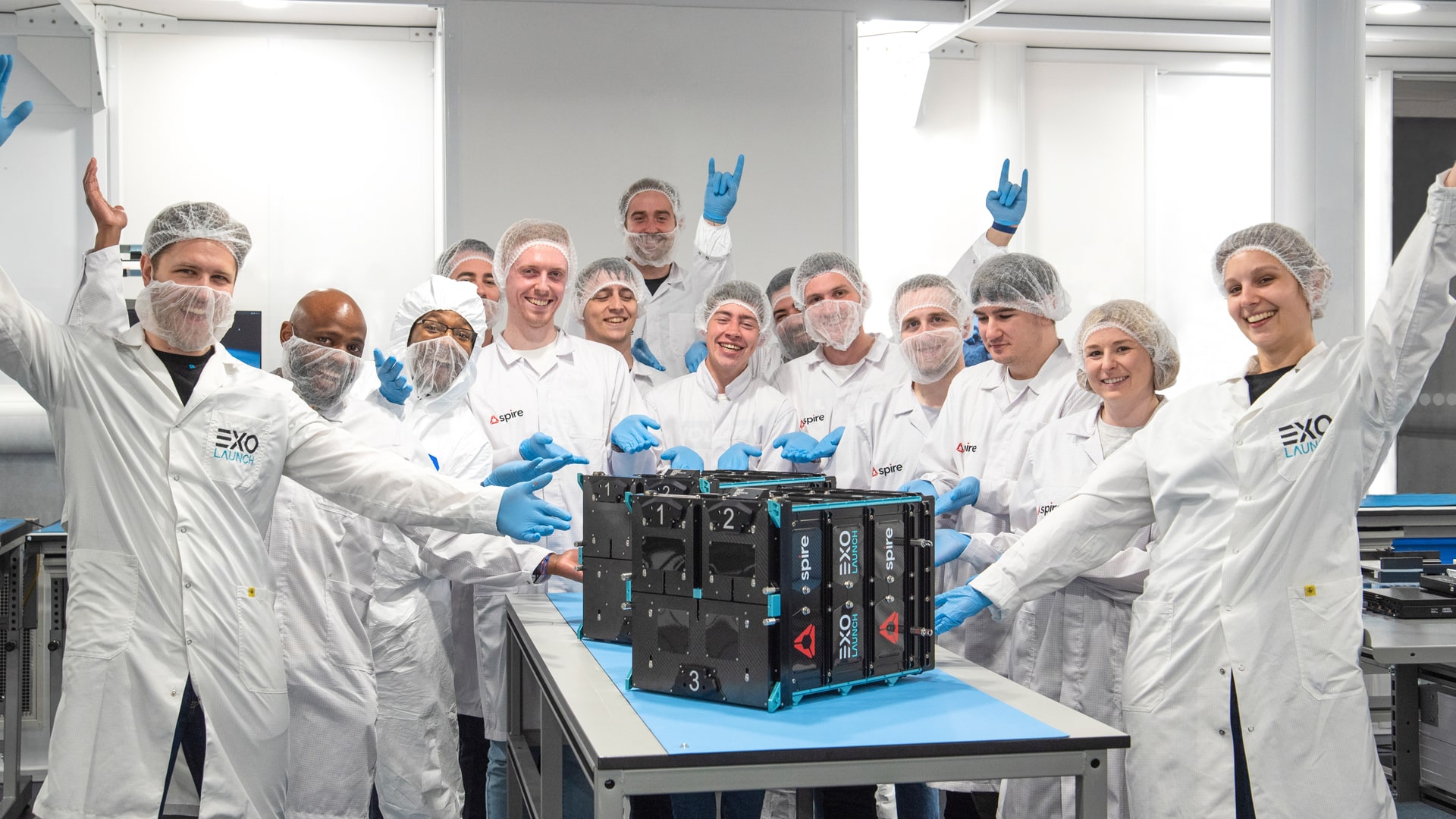 IMAGE CREDITS © SPIRE GLOBAL
Nova's first launch will proudly fly multiple satellites for Spire Global and its customers via a Multi Launch Agreement between the companies. Nova increases the allowable satellite mass by up to 30 percent and the available side panel volume by a factor of four compared to traditional cubesat deployers. It also enables smallsat manufacturers to keep launch costs low while building larger, heavier, and more capable cubesats. Exolaunch aims to further use the EXOpod Nova on its Reliant orbital transfer vehicle (OTV) next year to provide launch flexibility to cubesat constellations.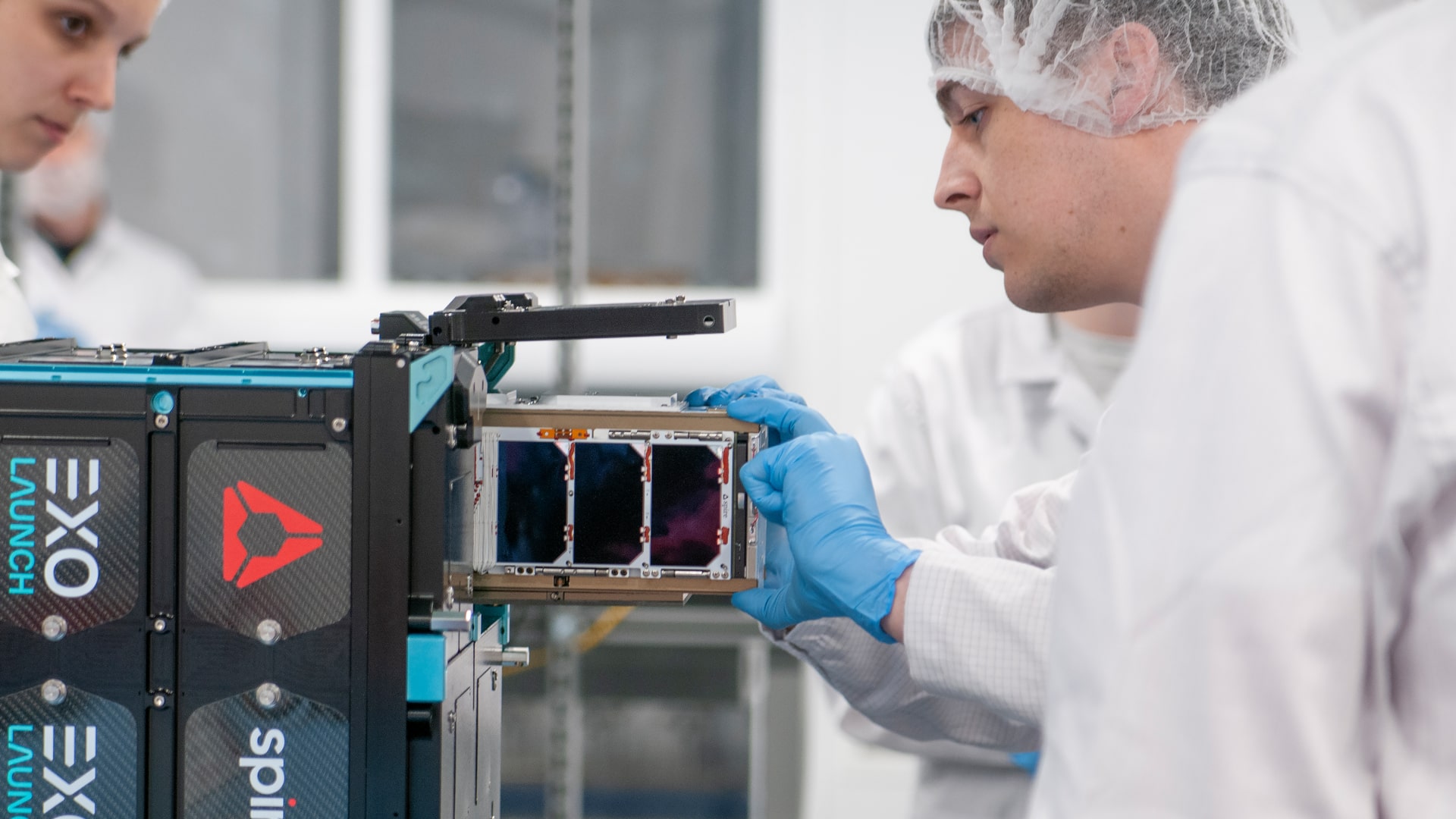 IMAGE CREDITS © SPIRE GLOBAL
Nova joins the suite of Exolaunch's reliable and cost-effective solutions to launch and deploy small satellites and is becoming the preferred and most flexible deployment technology for the existing cubesat constellations. The company's customers can deploy their satellites into space by fully relying on Exolaunch's separation systems, including CarboNIX, EXOpod, and now, EXOpod Nova.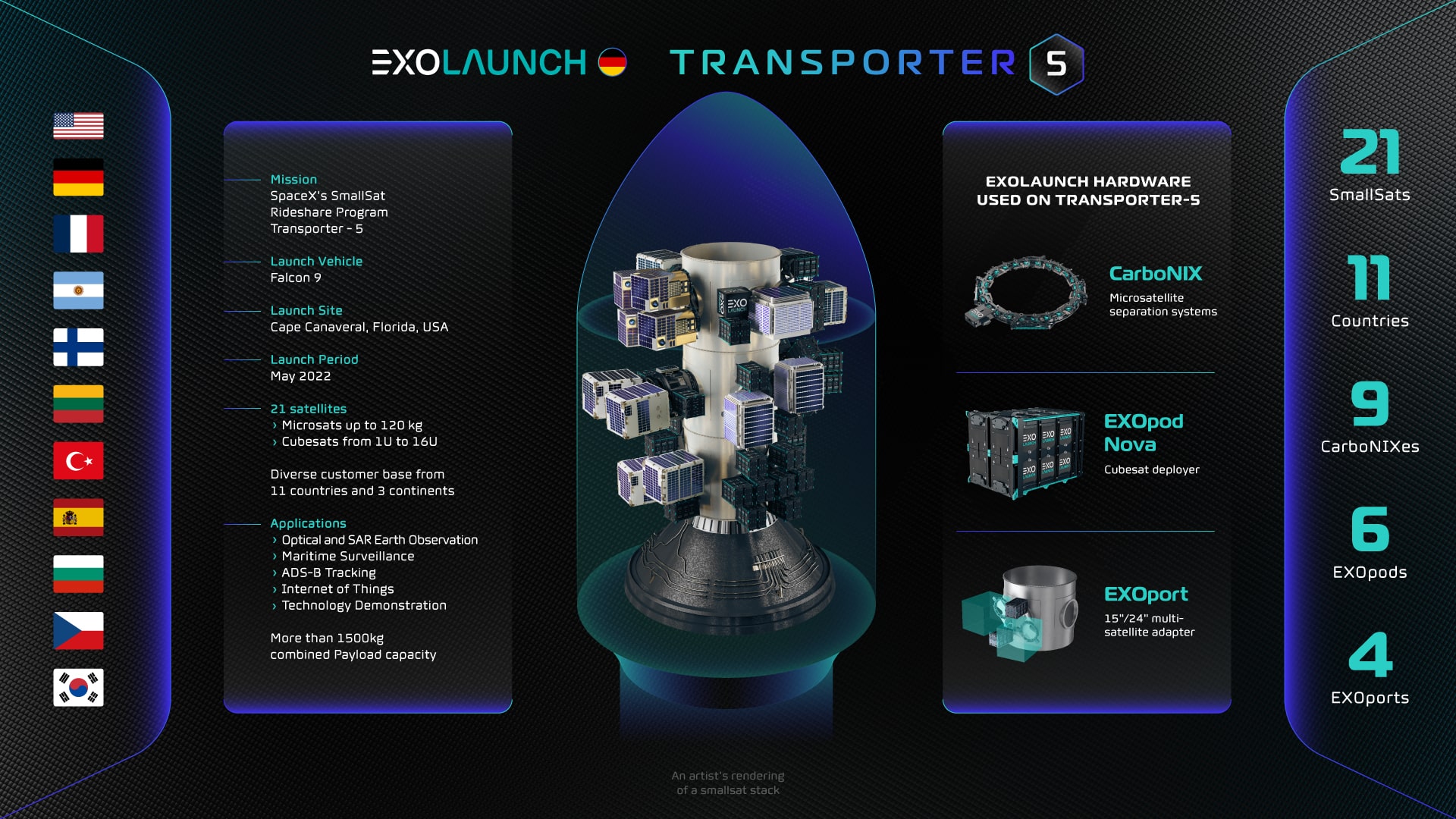 IMAGE CREDITS © EXOLAUNCH
Transporter-5 will launch Exolaunch's new and returning customers, including Spire Global, Satellogic, ICEYE, NanoAvionics, Omnispace, Thales Alenia Space, Satlantis, EnduroSat, Plan-S, Spacemanic, Aalto University and Space Products and Innovation. The customers' payloads will enable space application technologies such as Optical and Synthetic Aperture Radar observation, Maritime Surveillance, and IoT communications.
"Exolaunch is proud to launch on Transporter-5, as it marks our biggest mission to date and pays homage to the commitment and dedication we make our customers with the launch of their state-of-the-art technology," said Jeanne Allarie, VP Launch, Exolaunch. "The trust and recognition we've gained from the industry through each launch are not possible without our incredible work with SpaceX. Together, our teams' technical grit and creativity take our shared customers to new horizons and heights."
This mission is the fifth Transporter in a series of rideshare launches Exolaunch manifests on Falcon 9 under a Multi Launch Agreement with SpaceX. For each Falcon 9 launch procured, Exolaunch provides a turnkey solution encompassing comprehensive rideshare mission management, satellite integration, environmental testing and deployment services.
Exolaunch has deployed more than 100 smallsats on SpaceX's first four rideshare Transporter missions.
Exolaunch's payload manifest on Transporter-5 is available here.
About Exolaunch
Exolaunch (Germany, USA) is a global leader in rideshare launch, deployment, in-space logistics, and integration services for the NewSpace industry. With a decade of flight heritage and 210 satellites launched across 15 missions on launch vehicles around the world, Exolaunch has an industry insight it can leverage to develop one-stop-shop solutions tailored towards meeting customer needs and addressing market trends. Exolaunch executes launch contracts for NewSpace leaders, the world's most innovative startups, research institutions, government organizations, and space agencies. Exolaunch manufactures lightweight and flight-proven separation systems to deliver integration and deployment services for small satellites. The company is also developing a line of environmentally-friendly orbital transfer vehicles named Reliant for the satellite last-mile transportation, in-space logistics and space debris removal. Exolaunch is committed to making space accessible for everyone and to promoting safe, sustainable and responsible use of space.
For more information, visit: www.exolaunch.com or get in touch at [email protected]
For media queries, please contact [email protected]
Subscribe to follow our latest news, updates and innovations as they happen
Ready to go
to space?
Let's chat. Get in touch and we'll be with you shortly.