January, 2022
NuX-1 IoT satellite of Singapore's NuSpace integrated by Exolaunch to fly on SpaceX Falcon 9 Transporter-3 mission
A Singaporean space tech start-up will launch NuX-1 tech demo satellite in January 2022 to bring IoT connectivity to remote places
Singapore / Berlin, Germany - January 12, 2022 – NuSpace Pte. Ltd., a leading Singaporean space tech startup with a focus on IoT connectivity and data platform services and Exolaunch, a global provider of small satellite launch, in-space logistics, and deployment services announced a launch agreement for NuX-1 aboard the SpaceX Transporter-3 mission. NuSpace's NuX-1 IoT satellite has just been integrated with the launch vehicle by Exolaunch and will be launched to a sun-synchronous orbit above 500 km aboard Falcon 9 from Cape Canaveral not earlier than January 2022 as part of SpaceX's SmallSat Rideshare Program.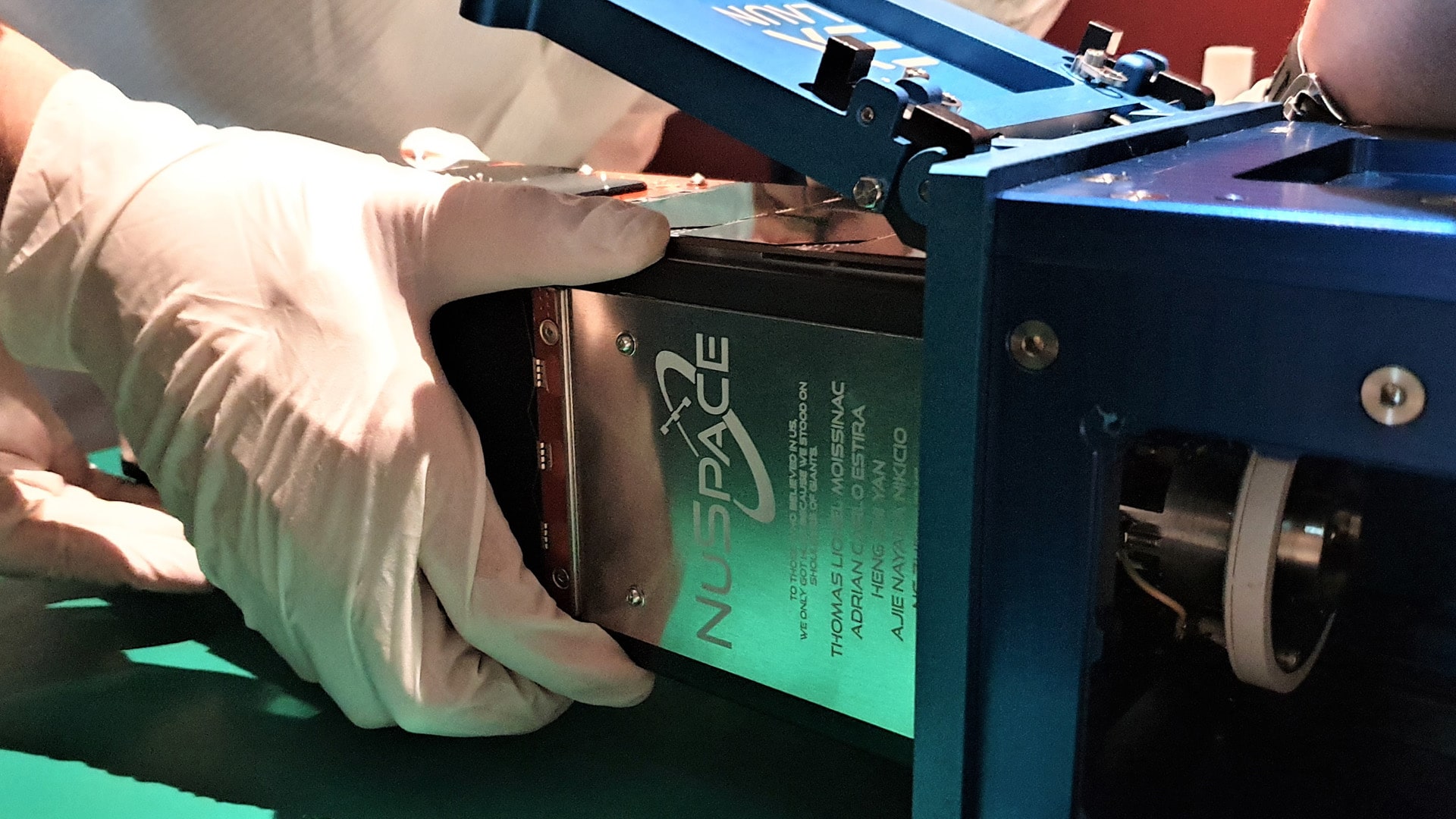 IMAGE CREDITS © NUSPACE
NuX-1 is a Singaporean tech demo satellite designed and built by NuSpace to provide IoT connectivity to areas with limited to non-existent communication infrastructure thanks to the incorporated IoT LoRaWAN payload. As part of NuSpace's payload hosting service, NuX-1 also accommodates Aliena's ultra-low power miniature Hall-effect thruster for rapid technology validation. The nanosatellite is the first step to NuSpace's planned IoT satellite constellation covering the equatorial belt with plans to expand to global coverage.
Zhen Ning, CEO of NuSpace, said: "The launch of NuX-1 will be an important milestone for NuSpace. It demonstrates our capabilities and validates the IoT technology on which our future constellation will be based on. Our team has been diligently striving towards the mission success of NuX-1 and we are very grateful for the support administered by Exolaunch. With COVID-19 limiting international travel, we were not able to be on site for the integration to SpaceX's Falcon 9 launch vehicle. Fortunately, Exolaunch helped with the final integration and the results were excellent. This gives us great confidence about potential future working collaborations. We are excited to be part of the Transporter-3 mission by SpaceX and being one of the first few orbital launches in 2022!"
For the NuX-1 mission, Exolaunch will provide comprehensive mission management, satellite integration and deployment services aboard the Falcon 9 Transporter-3 mission using its proprietary and flight-proven deployment systems and profound expertise in rideshare launches. To date, Exolaunch has arranged launches for 170 satellites for NewSpace industry leaders, start-ups, space agencies and scientific institutions. Under the Multi-Launch Agreement with SpaceX, Exolaunch successfully deployed 59 small satellites aboard SpaceX's Transporter missions last year and is on track to deploy 29 more satellites from 17 countries, its most geographically diverse mission, aboard Transporter-3.
"NuSpace is our first customer from Singapore and we're very pleased to extend our presence in this region," said Jeanne Medvedeva, VP Launch at Exolaunch. "Impressed by what the team of NuSpace has achieved so far, we're proud to have provided a one-stop launch solution within a very short timeframe under the SpaceX's Rideshare Program and to have successfully integrated NuX-1 with Falcon 9 for launch later this month."
The announced launch agreement will pave the way for a continued cooperation between the companies on future missions.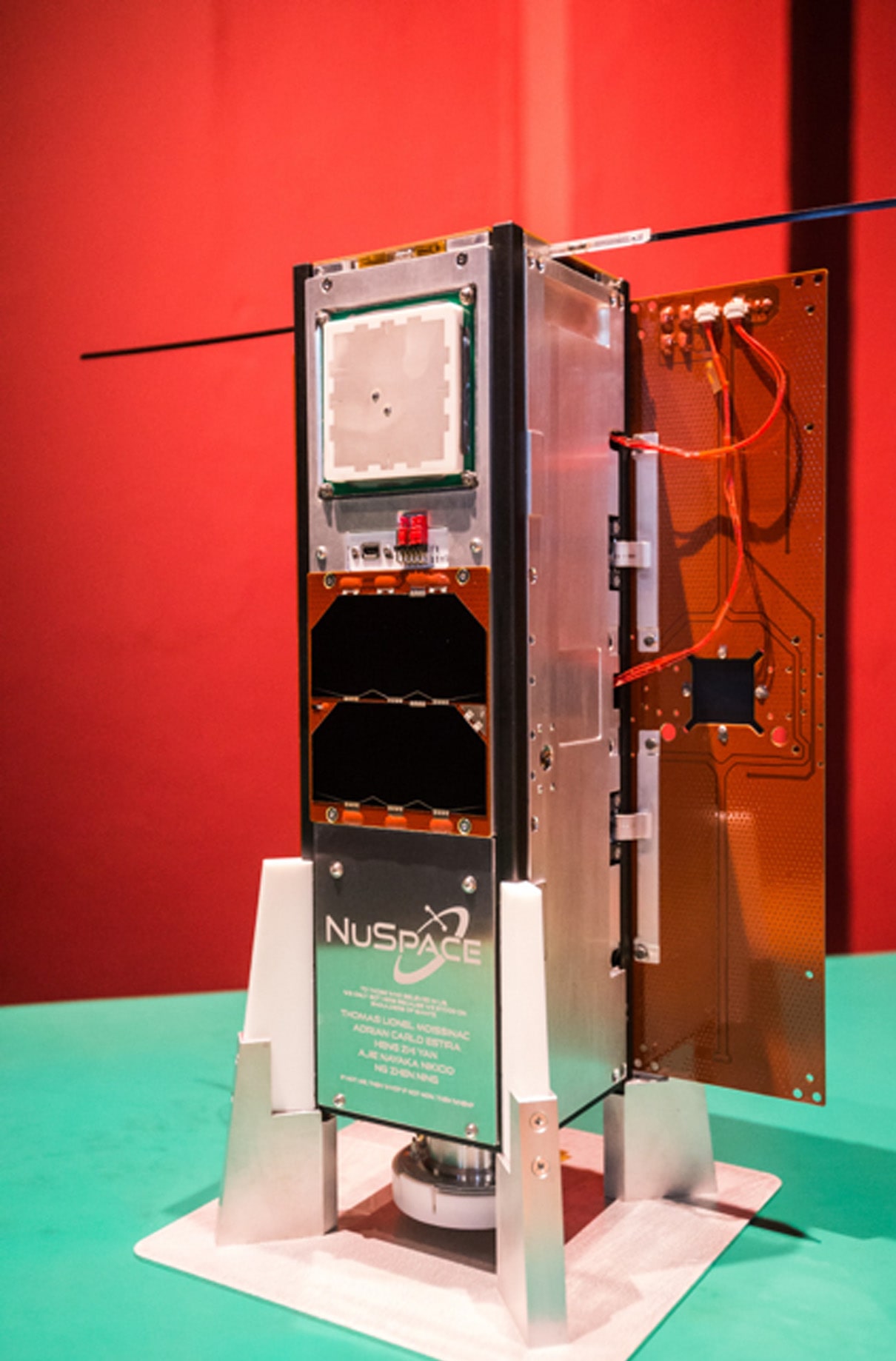 IMAGE CREDITS © NUSPACE
About NuSpace
NuSpace is a Singaporean start-up developing nanosatellite constellations to provide IoT connectivity to areas that are underserved by terrestrial communication infrastructure. Established in 2018 as a spin-off from the National University of Singapore, NuSpace also provides satellite engineering & manufacturing services, as well as payload hosting for customers in the evolving "space as a service" ecosystem.
For more information, visit: www.nuspace.sg or get in touch at [email protected]
About Exolaunch
Exolaunch (Germany, USA) is a global leader in rideshare launch, deployment, in-space logistics, and integration services for the NewSpace industry. With a decade of flight heritage and 170 satellites launched on 13 missions across world known launch vehicles, Exolaunch has an industry insight it can leverage to develop one-stop-shop solutions tailored towards meeting customer needs and addressing market trends. Exolaunch executes launch contracts for the NewSpace leaders, the world's most innovative startups, research institutions, government organizations, and space agencies. Exolaunch manufactures lightweight and flight-proven separation systems to deliver integration and deployment services for small satellites. The company is also developing a line of environmentally-friendly orbital transfer vehicles named Reliant for the satellite last-mile transportation, in-space logistics and space debris removal. Exolaunch is committed to making space accessible for everyone and to promoting safe, sustainable and responsible use of space.
For more information, visit: www.exolaunch.com or get in touch at [email protected]
For media queries, please contact [email protected]
Subscribe to follow our latest news, updates and innovations as they happen
Ready to go
to space?
Let's chat. Get in touch and we'll be with you shortly.