Access to space
for small satellites
0
total satellites flown to orbit
flown cubesats from 0.25U to 16U
flown microsatellites up to 200 kg
At Exolaunch, we enable the visions of the world's most ambitious startups, research institutions, governmental organisations and space agencies.
Our flight heritage includes the successful mission management and deployment of small satellites into orbit for global customers, supported by launch vehicle providers worldwide.
services
Excellence delivered
Launch manifest
Detailed information on each mission
is provided upon request
latest mission
TRANSPORTER-9
November 11, 2023

34 smallsats, 21 separation systems, 1 launcher. Flawless success.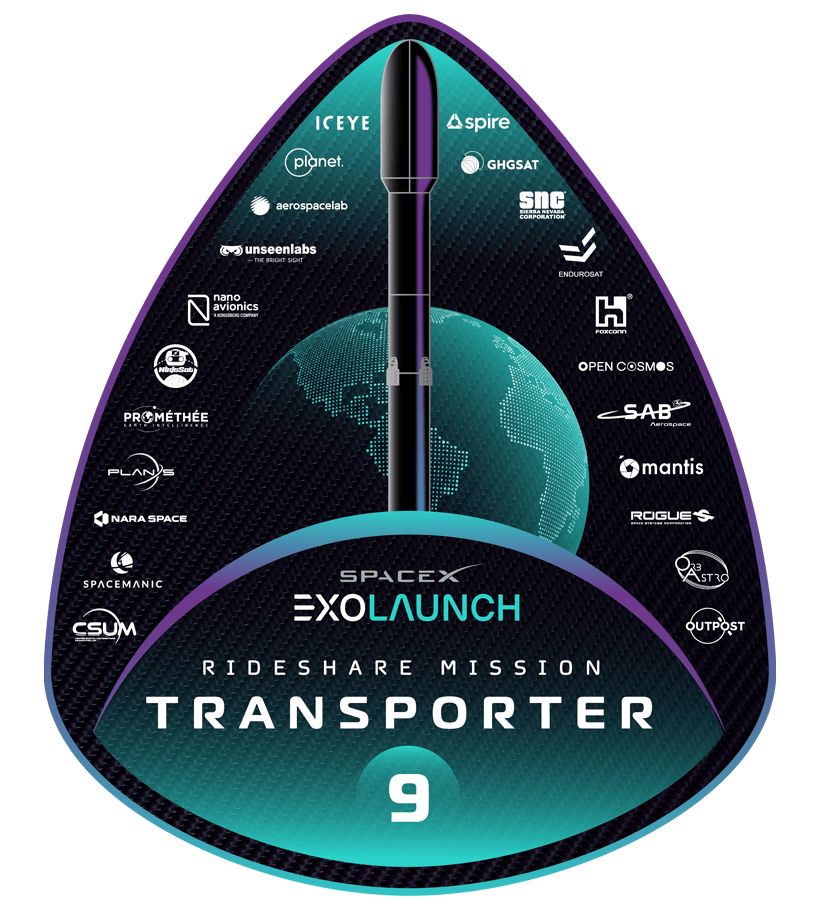 launch hardware
Our iconic deployment solutions guarantee a 100% reliability rate and ensure a seamless launch experience for your mission. They are available both alongside our launch services or as standalone products
ExoLaunch at a glance
A Benchmark for Launch and Deployment Services
Exolaunch combines its outstanding track record in mission management, integration, launch and deployment services with a customer-centric ethos to deliver an industry-leading launch experience tailored to your mission
Sector-Leading Partnership
Exolaunch has extensive flight heritage across a variety of launch vehicles and established relationships with both traditional and emerging launch vehicle providers, including SpaceX, Arianespace, ISRO's New Space India, RocketLab, Virgin Orbit, Firefly Aerospace, Isar Aerospace, Rocket Factory Augsburg, HyImpulse, and Gilmour Aerospace
Operating 24/7 Globally
Headquartered in Germany and expanded to the US and France, Exolaunch operates worldwide, delivering hardware and customer satellites to launch sites across the globe
A-list Customers and 100% Launch Reliability
Exolaunch's reputation for flawless, top-quality service is backed by industry-leading powerhouses, NewSpace startups, world-leading universities, scientific institutions and long-established space agencies. Our reputation is at the core of our business model – over 95% of our customers opt to reuse our services
Launch Vehicles
Our extensive flight heritage comprises a wide range of launch vehicle providers from both industry leaders and emerging players, with hundreds of upcoming missions in the pipeline
Falcon
Heavy
Credit: SpaceX
Falcon
Heavy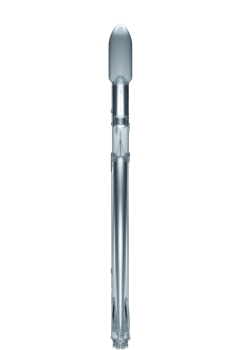 Falcon 9
Ariane 6
Credit: ARIANESPACE
Ariane 6
PSLV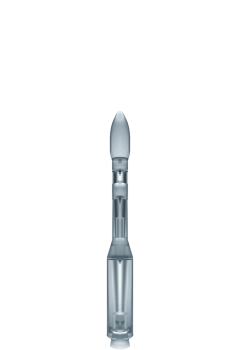 Vega
Electron
Credit: Rocket Lab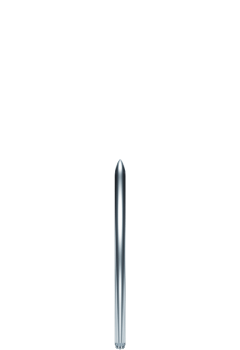 Electron
Emerging Leaders
Small Launchers
customers
We are proud to serve over 80% of current commercial smallsat operators, alongside many high-profile government organizations and academic institutions
Government
Commercial
Academia
Ready to go
to space?
Let's chat. Get in touch and we'll be with you shortly.