June, 2020
Exolaunch opens the doors at its new space-themed office in Berlin
As Exolaunch keeps growing and expanding its business, the company needed to increase its space too. In February 2020, Exolaunch opened a new office facility at its headquarters in Berlin.
The modern and airy space is dominated by pristine white color and futuristic shapes resembling a space capsule. It features working desks, a meeting room and a lounge to encourage exciting conversations on the future of commercial spaceflights.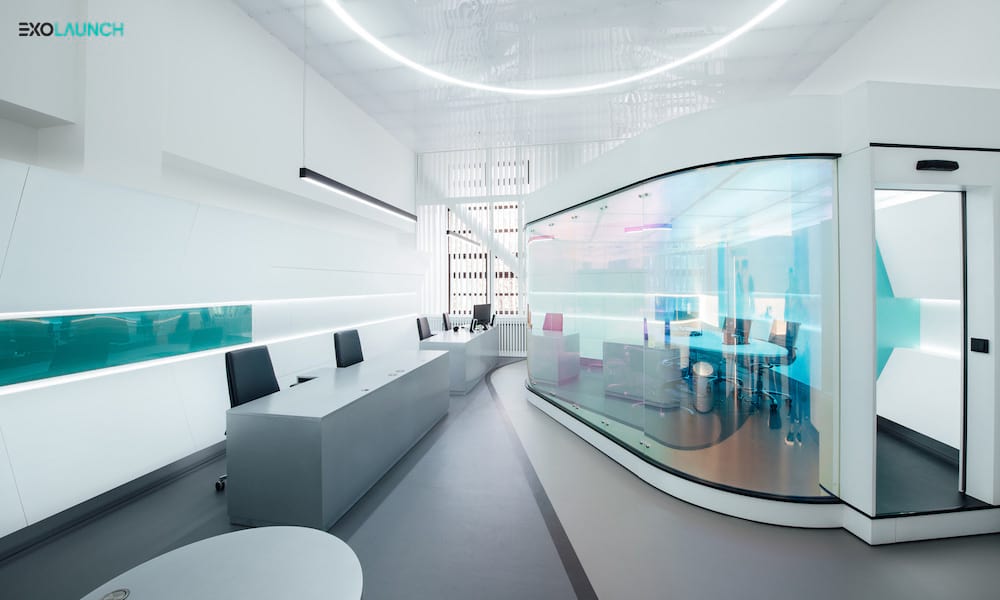 Dmitriy Bogdanov, CEO at Exolaunch said: "We wanted to create a state-of-the-art office for our team to inspire creativity and innovation, and a sophisticated spaceship-like area for meetings with our partners. And we are very happy with the result!"
We are excited to open this new creative and inspirational place for our team members. And we look forward to welcoming our partners and customers in Exolaunch Command Center soon!
Subscribe to follow our latest news, updates and innovations as they happen
Ready to go
to space?
Let's chat. Get in touch and we'll be with you shortly.